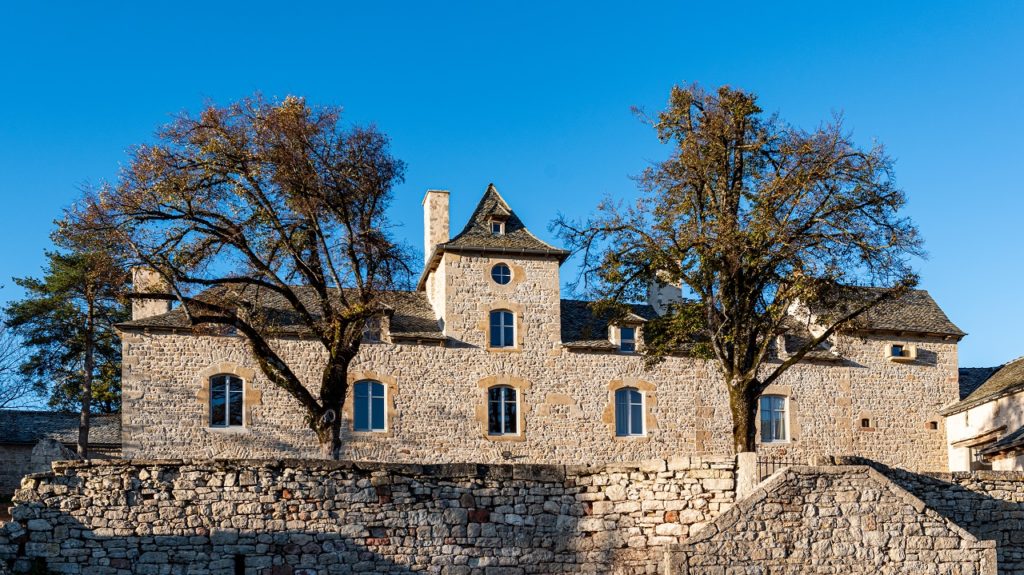 Since our previous article in January 2019, I once again had the pleasure to meet up with Didier. After having visited over 150 properties he finally purchased the superb domain of Marjorac, close to Bozouls in Aveyron, with Selection Habitat.
This is the second most pharaonic project of the Aveyron after that of the castle of Bournazel.
Didier was a landscape gardener in Paris. He took the time to immerse himself in the place that he acquired in September 2016. This domaine will not only become a family home but also a reception property that can accommodate both weddings and seminars. After the sale of his business in Paris, and instead of sitting back and taking it easy, Didier has been working seven days a week for the past three years to create more than just a house…. a work of art.
For the record I visited Marjorac with the presence of Céline Marcilhac and Frédéric Ardourel both of who are bankers at the Credit Agricole who accompany the project. Together we thoroughly admired the work that has been accomplished to date.
As a reminder, Marjorac is an entirely renovated domain built from noble materials with the capacity to host 180 people seated for weddings or seminars with its semi professional kitchen. It comprises of 4 premium gites, an 18m2 pool with its own pool house, a sauna and a jacuzzi as well as a farmhouse complex from the 18th century with 400m2 of surface area all of which is set upon two hectares of landscaped garden with the closest neighbours 2km away.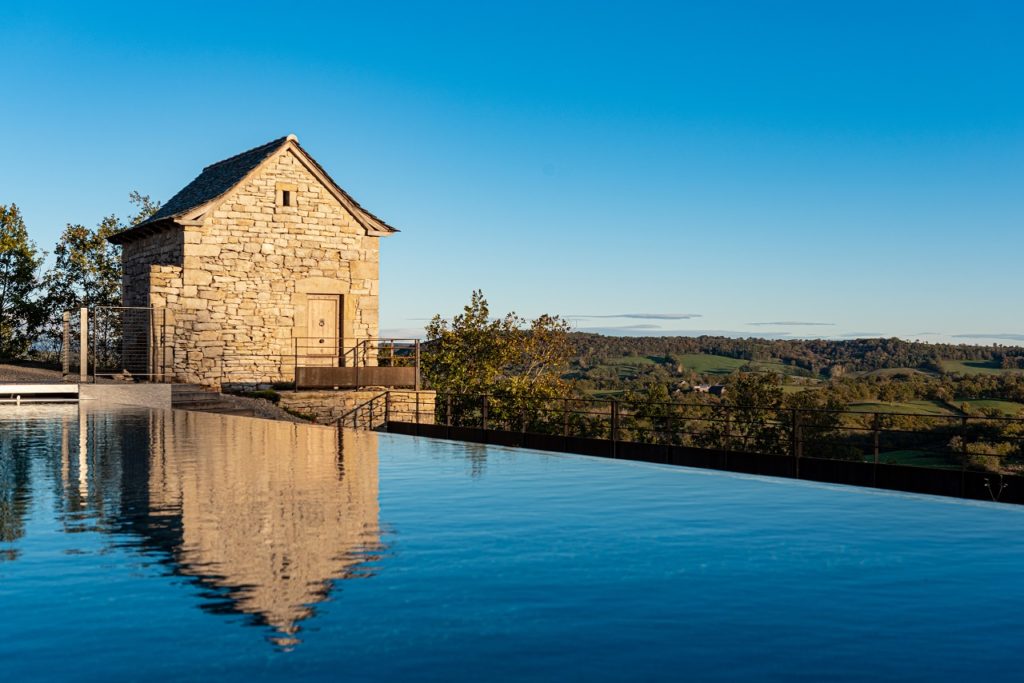 How have the last few months been?
Didier: The most difficult period was during May, June and July 2019. We turned into zombies. That's all we lived for. That was our commitment. Many people thought we wouldn't make it, but you have to give your best until the very end.
Can you tell us a particular story?
Didier: Yes. It was a trench war! You have to get used to living in the mud. In December 2018, I broke my foot and I said to myself that we were not going to make it. There are times when you wonder what you're doing there, but when we made it we rejoiced, we wrapped each other in our arms and we cried.
If you are searching for extreme emotions I highly recommend a project like Marjorac!
How do you feel now?
Didier: We feel at one in this place. Our energy is very much present here.
One notices that each room is an accomplishment, highly minimalist and each element seems to have found its place. How did you decide to furnish and decorate the domain?
Didier: We made a point of ensuring that each room was unique. There are paintings from our home in Paris, Indian doors, furniture from China, Belgium and France, sculptures and paintings by artists from Aveyron and elsewhere, muzzles for calves unearthed by Claude de Gillorgues and transformed into ceiling lights as well as many other unique pieces that have been found and transformed.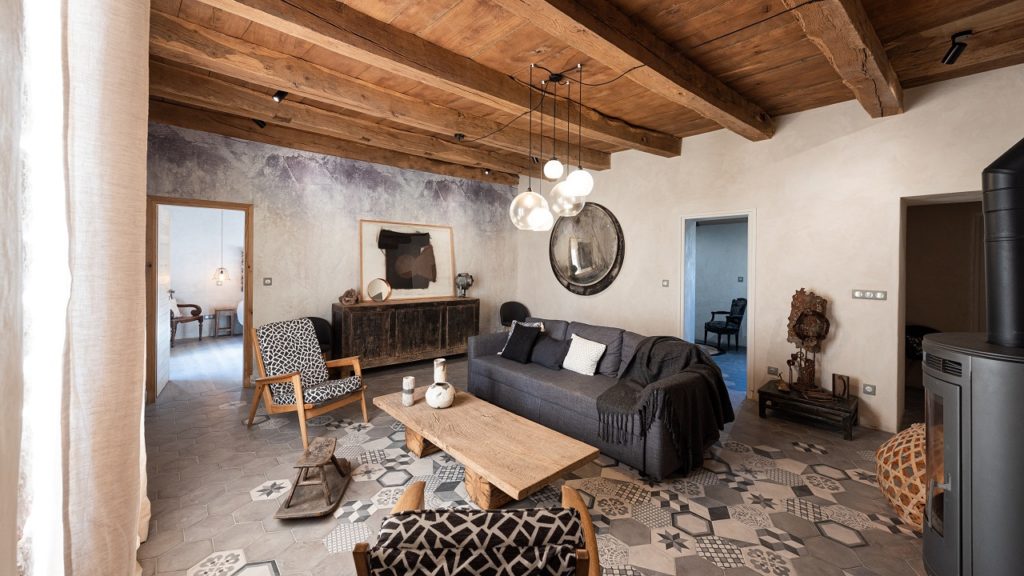 We have a very strong attachment to everything that has been done here. Today, we are celebrating our three years of renovation in Majorac. All this time has helped us to mature the entire project.
In the wedding reception hall one cannot help but marvel at the surprising lighting…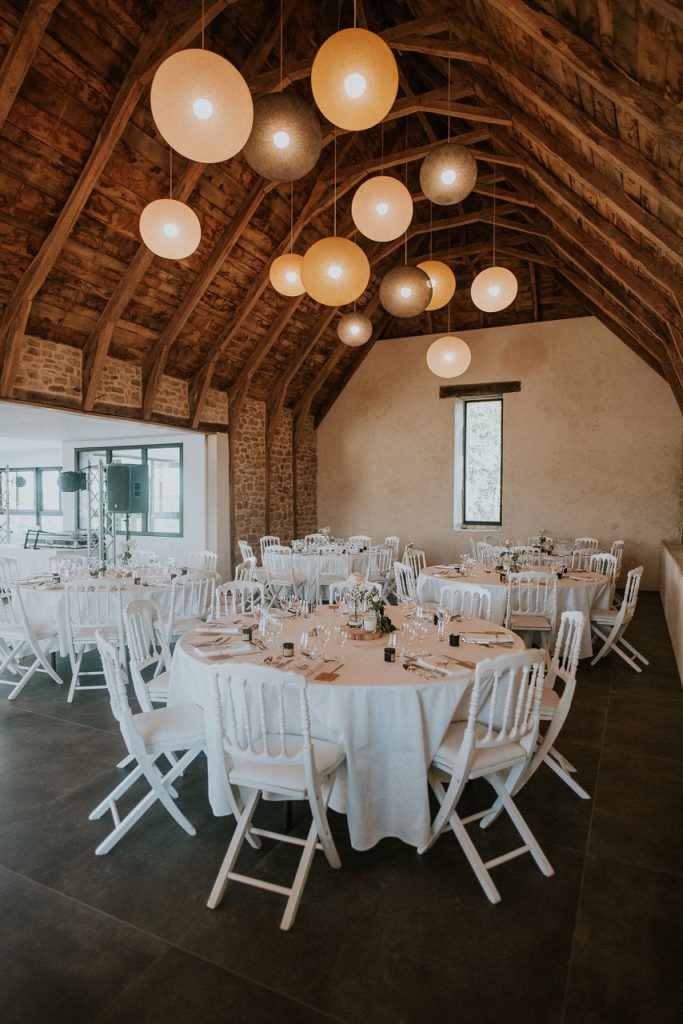 Didier: Yes. These are ceiling lights made by Sophie and Stéphane, "cousin Paul's cabin", which create a unique atmosphere and highlights the superb carpentry of the reception room.
Since my last visit, you have managed to do an incredible job in such a short space of time. What is left to do now?
Didier: We want to create a PMR (People with Reduced Mobility) gite. We will finally get to work on the gardens, which will not be sophisticated. We will use a variety of plants that will create intimate spaces without altering the view. It will not be flashy. The garden will be brought to life with decorative elements such as stone workings.
How are the wedding reservations taking shape?
Didier: Every week we are being approached by clients. We are almost fully booked for 2020 and we already have many reservations for 2021.
I suggest that we get together for a new article in a year's time to catch up on the progress made by "les terrasses de Majorac". Can I leave you with the final word?
Didier: With pleasure. I would like to thank all the friends in Gillorgues and in Bozouls. Many of them helped us in this project, as well as all the artisans who have been busy in Majorac for three entire years. The support of each of us was invaluable to keep going and bring this beautiful project to fruition. Welcome to Majorac.
Jean-Stéphane Vilain